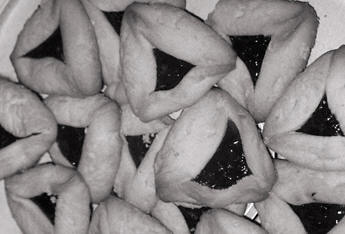 Purim is observed 14 Adar outside Jerusalem
Adar 28 is Pourim Missrayim, Yehi Shem is said.
The Ottoman Sultan Suleiman began his reign in 1520 after the death of his father Sultan Selim I in October of that year. Suleiman appointed Ahmad Pasha, a third vizier of Caucasian origin, to be the governor of Egypt in 1523. Ahmad Pasha was disappointed by the appointment as he had proven himself in several battles to be an excellent commander and hoped to be promoted to the first rather than the second viziership in Egypt. Ahmad arrived in Cairo on January 9, 1524 and left no doubt as to his intention to gain independence from the Ottoman Sultan by establishing his own sultanate in Egypt. After forming an alliance with the Mamluks, he indeed proclaimed himself Sultan of Egypt, ordered his name to be mentioned in the Khutbah, and instructed the head of the mint, a Jew named Abraham Castro, to mint coins in his name. Minting coins in one's name and having one's name included in the Friday sermon at a mosque were the two most important signs of sovereignty throughout Islamic history. Ahmad's actions represented overt signs of rebellion. Fearing the consequences, Castro fled to Istanbul to report to Sultan Suleiman.
After Ahmad discovered that Castro had betrayed him, he took revenge on the Jews of Cairo and their supporters. The oppression of the Jews in this case, it is important to note, was not so much because of their religion; Ahmad was actually after their wealth, and he used his anger as an excuse to raise funds from the Jews. Meanwhile, Ahmad established his position as the Sultan of Egypt and fought against the troops who were still loyal to Suleiman. He formed an alliance with the son of the last Caliph, al-Mutawakkil, and promised to appoint him as his deputy in return for his support.
On February 9, 1524, Ahmad won a fierce battle against Sultan Suleiman's supporters and established himself in the Citadel. He taxed all the citizens heavily in order to finance his administration. In addition, he gave the Jewish Quarter to his Mamluk supporters who pillaged and looted it, killing at least five Jews. One of Ahmad's advisers, a Jew named Abraham al-Kharkamani, advised the Pasha to demand a ransom from the Jews. This suited Ahmad, since he needed money. He demanded on hundred and fifty thousand gold dinars from the Jews, who could not raise this sum. as they had just been robbed by the Mamluks.
At that time opposition to the Pasha grew, and three Egyptian officers (Janim al-Hamzawi, Ali Muhammad Bek, and al-Amir Muhammad) who were still loyal to Sultan Suleiman succeeded in forming a group to assassinate Ahmad. He was attacked in the bathhouse but managed to gather some loyal followers and fled to the desert, apparently on February 22, 1524. There, he sought to assemble loyal Circassian and Bedouin troops.
Back in Cairo, the three commanders took over the Citadel and eliminated any support for Ahmad Pasha. They sent a large number of troops after Ahmad, whose followers abandoned and then betrayed him. He was finally caught and beheaded on March 4, 1524 (Adar 28). Following these events, Ibrahim Pasha, Sultan Suleiman's first vizier, was sent to Cairo to reorganize the administration there. Although he stayed in Cairo only a few weeks, he achieved major administrative reforms.
Meanwhile the Jews who had been imprisoned by Ahmad Pasha were set free, and the threat to the Jewish Quarter was removed. In celebration of their deliverance, the Jewish community in Cairo composed a scroll to record this miracle. They established the 27th of Adar as a day of fasting and the 28th of Adar as a festive holiday to be celebrated after the manner of Pourim. On that day every year, which they called "Pourim Missrayim," they would read in their synagogues the Scroll recording the events of their deliverance and use it as part of their liturgy. The Scroll itself was termed Megillat Pourim Missrayim.